For customers who are on a paid plan or have an active credit card on file, Mailgun allows you to add multiple users to your account.  
To add a new user to your account, go to the account settings page and click the manage users link.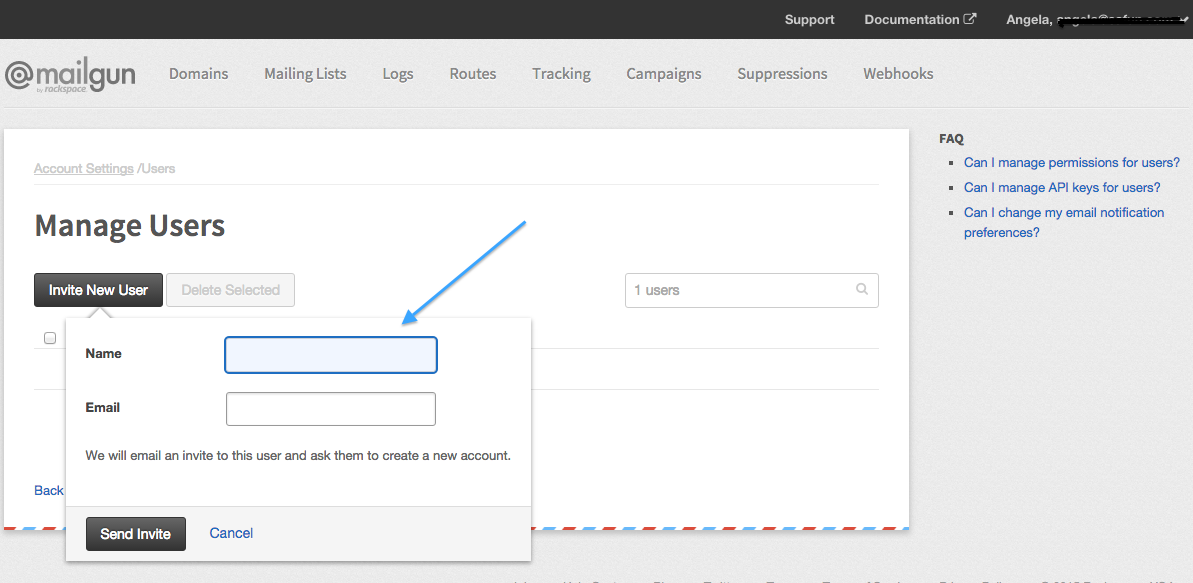 From the user management section, you can add, remove and search for users who have access to your Mailgun account.  When adding a user, they will receive a confirmation e-mail that will allow them to securely set a password for their individual account. 
Currently, all users who are invited to your account have administrative access to the account.  The only limitation is that the account owner, which is the first user on the account, cannot be removed.
Accounts that were provisioned through partners such as Rackspace or Heroku do not have access to manage their users from the Mailgun control panel and must manage their account access through the partner control panel.