It's 5 o'clock somewhere, and your business associate Susan calls you in a panicked state saying she never received an email you promised earlier that day.  Being a certified email-beast, you look inside your Mailgun Logs or check your Bounced and Dropped webhooks - and maybe even your Mailgun Suppressions tab - and you notice Susan's email failed with the message "Not delivering to previously bounced address". 
So, what does this error mean, and how can Susan begin to receive your emails once again?  Don't worry: we'll explain everything you need to know below! 

TL;DR Overview
Removing the email address from the Suppressions tab of the Mailgun Control Panel will allow delivery of new messages to said address, as long as the address no longer has any issues.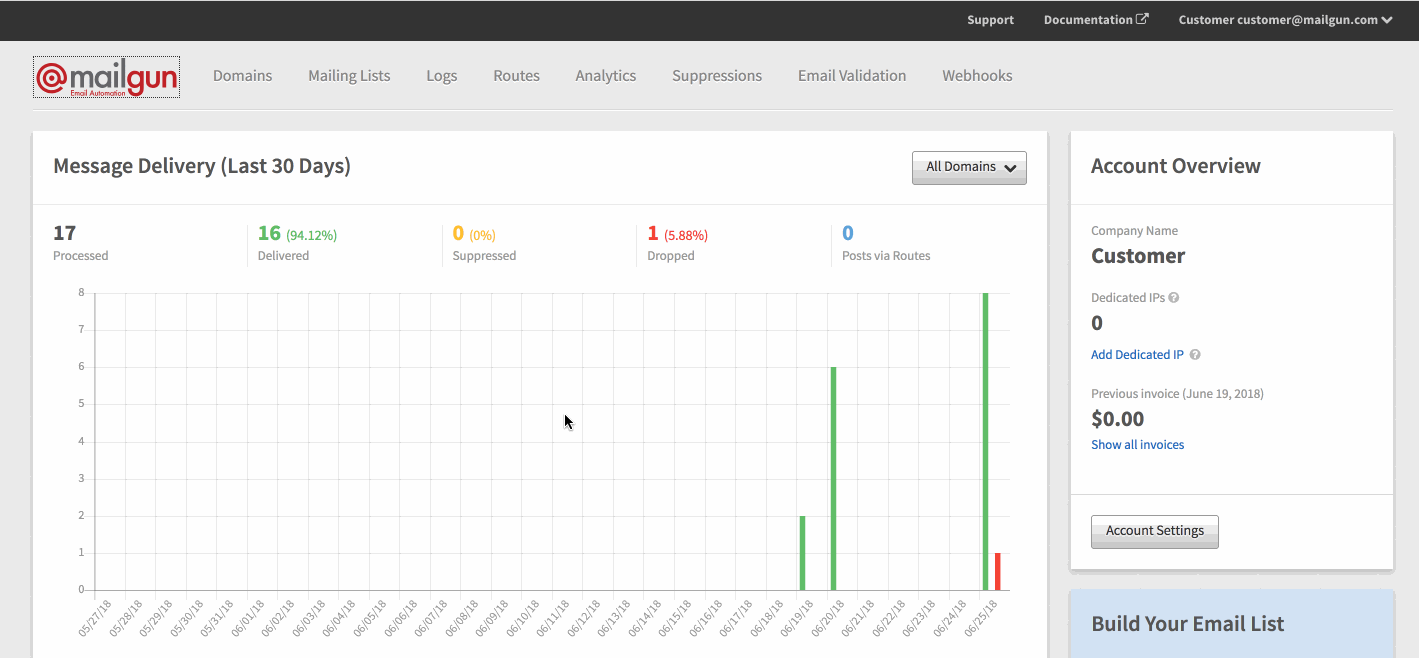 The Cause
This error indicates that the email address is currently suppressed by our system from further delivery attempts. Why?  Because during a previous delivery attempt to this mailbox, the recipient's email provider returned an error to us indicating that the mailbox/email-address does not exist or is invalid for some reason.  As such, we suppress the address to protect both your and our sending reputation.  High bounce rates negatively impact sending reputation, which in turn lessens your chances of optimal deliverability.
The Solution
If the recipient's email address actually exists and any underlying issues with their mailbox has been fully addressed, you can remove the address from the Suppressions tab (or viz the Bounces API using an HTTP DELETE request).  Simply mark the checkbox next to the recipient and use the delete button to remove the suppression.  Once removed, new messages that you send to the recipient will attempt delivery rather than being suppressed.
Please note, however, that if there is still an issue with the recipient's mailbox or if the email address is invalid, the delivery will fail and the address will be added to the Suppressions once again.  In such a case, the recipient will need to address the underlying problem concerning the mailbox with their email host so that future delivery can be successful.  Alternatively, if the mailbox simply doesn't exist, do not remove the email address from the Suppressions.
To read more about Suppressions, please see this related help article!  If you have any questions, please open a support ticket (cool tutorial .gif below) within your Control Panel, and our team will be happy to assist!