You can upgrade your account from within the Mailgun control panel by selecting your email address from the menu bar at the top of your page and then selecting edit account info. (See image below)

On the edit account info page you will see the option to upgrade account. (see image below)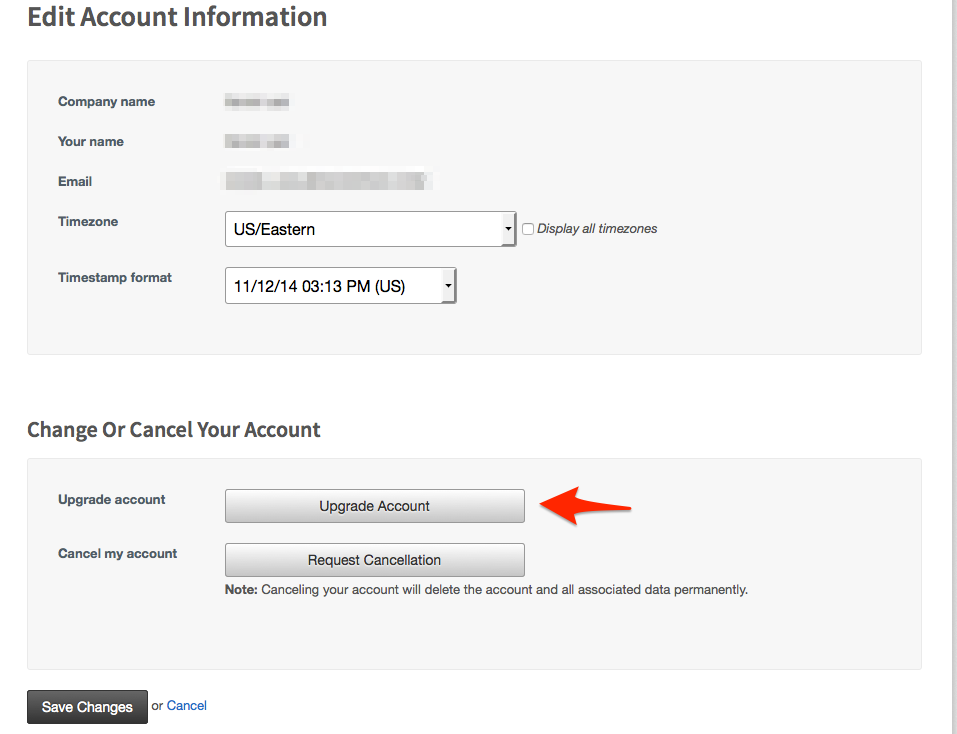 The account upgrade page will ask you for your credit card number, CVV code, cardholder name, expiration date, billing address, and zip/postal code.
Once you have entered in the required information successfully click submit and your account will be upgraded. 
If you are having trouble upgrading your account please try the following:
Make sure you have entered in all of the required information correctly
Try upgrading your account from another web browser
Contact your bank/financial institution to verify there are no issues with the account associated with the card information you have entered.
If after trying the above suggestions you are still unable to upgrade your account, please submit a support ticket for further assistance. Want to see the differences between free and paid accounts? Check out this article. 
If you are a high volume sender you may be interested in our Managed Plan.