A single email preview credit will be consumed for each client that generates a screenshot. Clients may be retried using the refresh button without consuming additional credits.
In the screenshot below, 82 credits will be consumed with this test because 82 clients have been selected.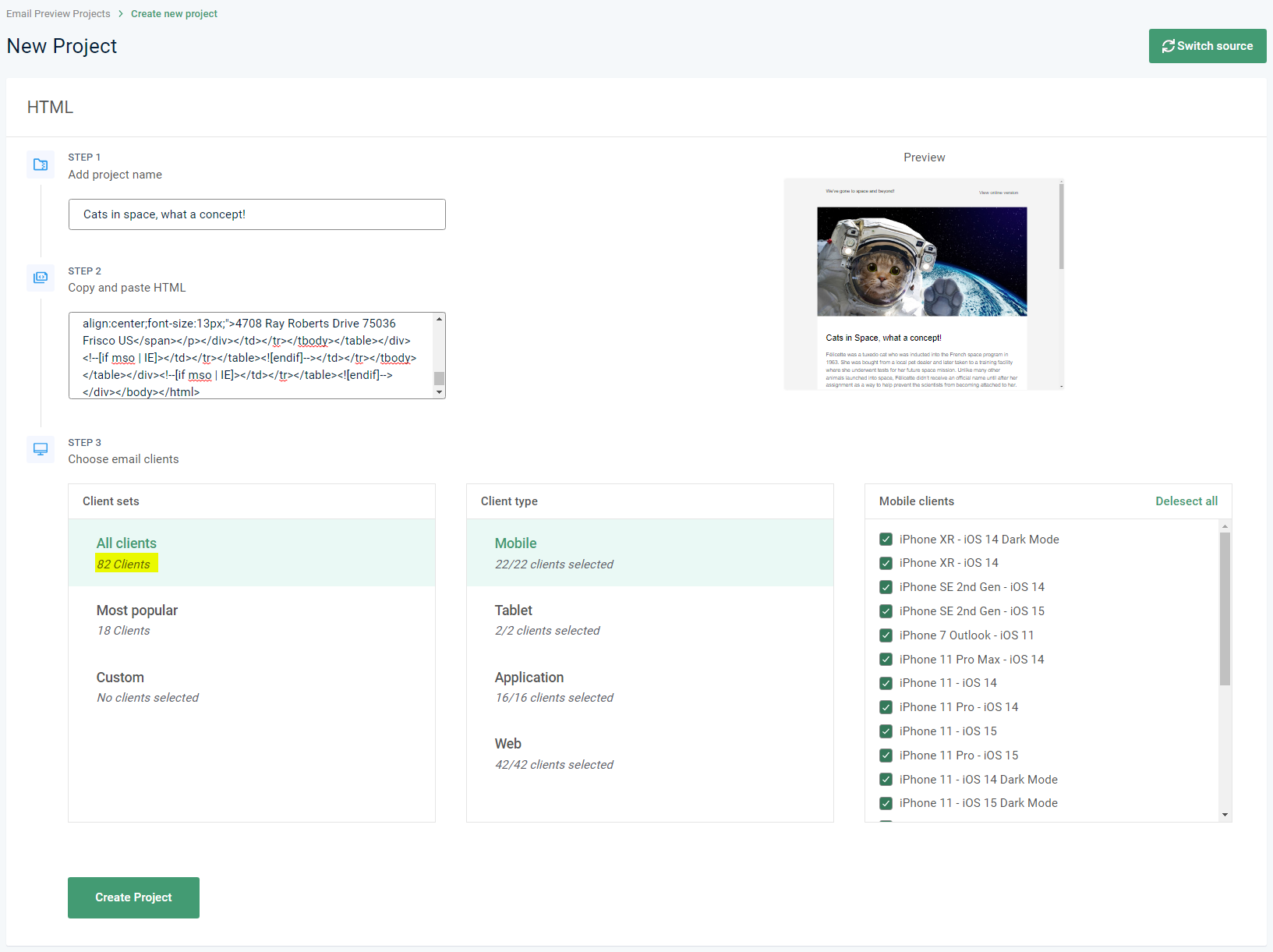 When you run out of credits, your account will incur overages at $0.10 per email preview credit. If your account is out of preview credits, and you run a preview with 82 clients, you would incur a charge of $8.20 on your account.