To protect our customers from spam, we may restrict an account or a domain to authorized recipients only.
Restricting a domain or an account to a fixed set of verified email addresses, makes them less useful for spammers. At the same time you could still test the service right away, with no extra steps like adding a credit card or buying a custom domain, etc.
To manage your authorized recipients, go to your Account Settings and click on "Authorized Recipients" tab. 

Up to 5 recipients can be added.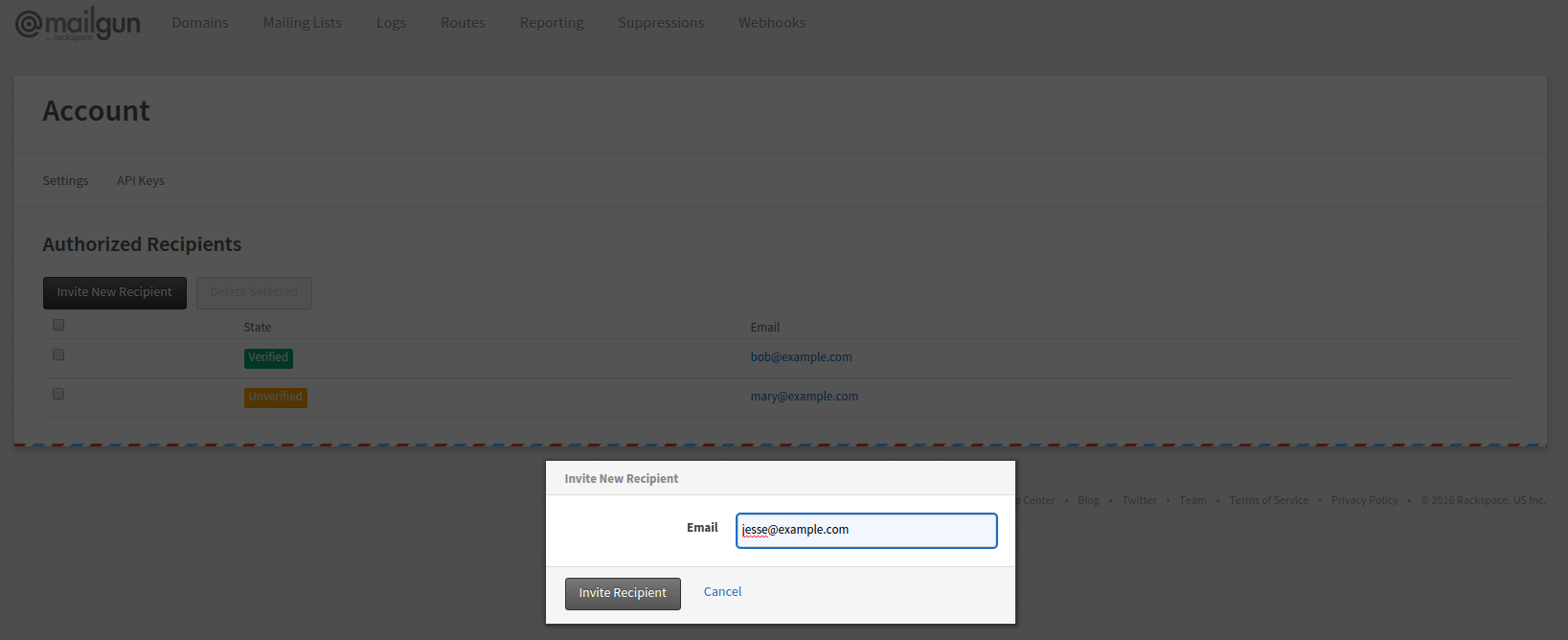 After a recipient accepts the invitation by clicking on the activation link, they become "Verified" and you can send messages to them. Until then the recipients are considered "Unverified".